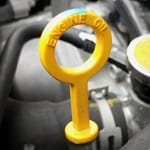 As a responsible driver, you want to do what is best for your vehicle's longevity and performance. That is why the team at Volvo Cars Keene recommends that you consider switching to synthetic oil. There are many benefits when comparing it to conventional options.
Synthetic oil is better suited for dealing with extreme temperatures. Conventional oil can get thick in the cold, whereas some synthetic oils can handle starting easily when the temperature drops well below zero. Synthetic oils have been associated with much longer engine lifespans, something that every driver in East Swanzey, NH can appreciate.
If you are someone who frequently tows heavy loads, synthetic oil will protect your engine. You will also want to choose this option if you have a high-performance engine, which will operate better with synthetic rather than conventional oil. If you are driving a luxury car, it just makes sense to pay a little extra and go with a full synthetic when it is time for your next oil change.